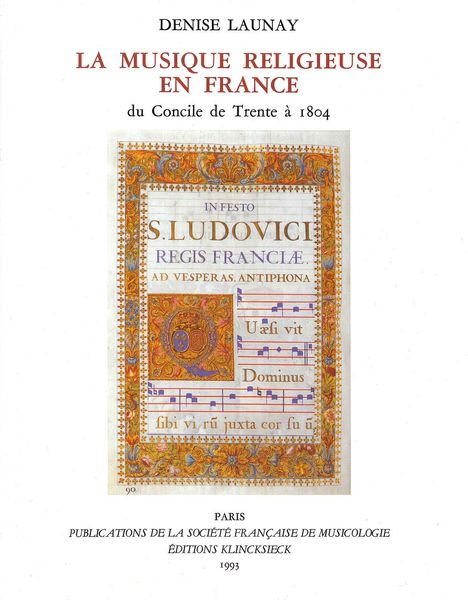 Launay examines the effect of the Council of Trent (1545-1563) on French sacred music to the beginning of the 19th century. With a preface by Jean Delumeau, introduction, bibliography, indices, musical examples, facsimile plates, and tables.

583 p.; 24 cm.
Paper
ISBN: 2853570029
ISBN13: 9782853570022
UPC: 9782853570022

Musique Religieuse En France Du Concile De Trente A 1804.
This product is permanently out of print and listed here for your information only.