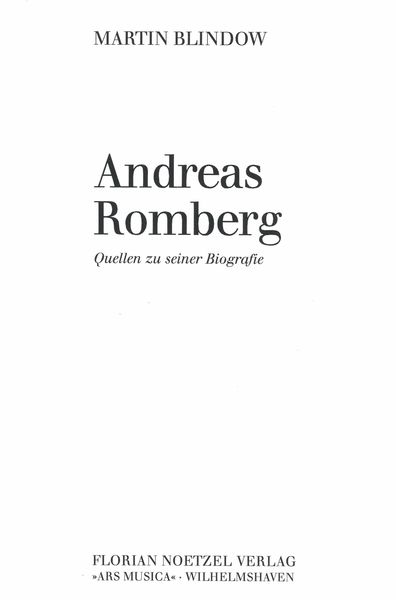 This biography of the German composer Romberg (1767-1821) is richly illustrated with both color and black & white plates. With a foreword, introduction, list of works, bibliogrpahy, notes, and index.

316 p.; 30 cm.
Cloth

Language: German
ISBN: 3795909805
ISBN13: 9783795909802


Andreas Romberg : Quellen Zu Seiner Biografie.
In Stock Usually ships in 48 hours.