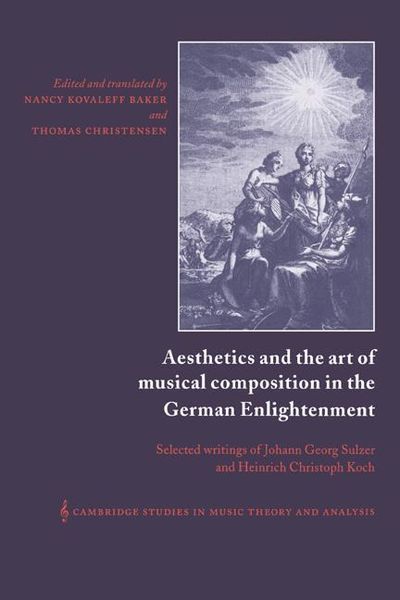 Subtitle: Selected writings of Johann Georg Sulzer and Heinrich Christoph Koch Ed. by Nancy Kovaleff Baker & Thomas Christensen. The editors explain Sulzer's theories of artistic creation & show how Koch applied them to practical musical composition, speaking to the modern reader with unequaled immediacy.

xii, 210 p.; 23 cm.
Cloth

ISBN: 0521360358
ISBN13: 9780521360357


Aesthetics and The Art Of Musical Composition In The German Enlightenment.
Usually ships in 2 to 3 weeks.