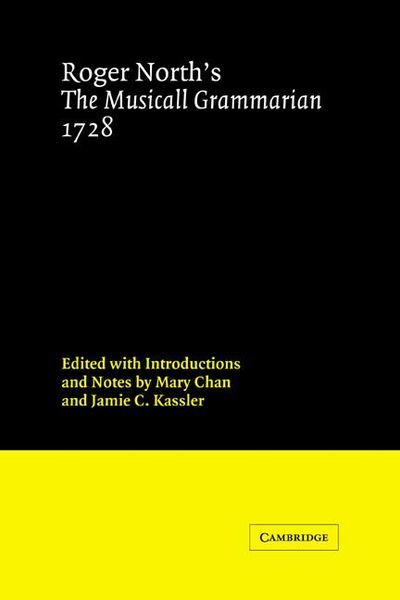 Paperback edition of the book originally published in 1990, which presents an edited text of North's complete work for the first time. With introductions and notes by the editors, as well as a glossary, bibliography and index.

xvii, 305 p.; 23 cm.
Paper
ISBN: 0521024919
ISBN13: 9780521024914

Roger North's The Musicall Grammarian, 1728 / edited by Mary Chan and Jamie Kassler.
Usually ships in 2 to 3 weeks.