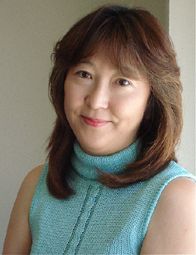 Karen Tanaka is an exceptionally versatile composer and pianist. Her works have been performed by distinguished orchestras and ensembles worldwide including the BBC Symphony Orchestra, Los Angeles Philharmonic, Baltimore Symphony Orchestra, Utah Symphony, Netherlands Radio Symphony Orchestra, Finnish Radio Symphony Orchestra, Norwegian Chamber Orchestra, Orchestre Philharmonique de Radio France, Kronos Quartet, Brodsky Quartet, BIT20 Ensemble, among many others. Various choreographers and dance companies, including Wayne McGregor and Nederlands Dans Theater, have often featured her music. Recently, she served as Lead Orchestrator for the BBC's TV series, Planet Earth II. Karen Tanaka teaches composition at California Institute of the Arts and will be featured in the 2019 HEAR NOW Music Festival in Los Angeles.
View all compositions by Karen Tanaka
Listen to "Enchanted Forest"