Composer of the Month April 2019: Chester Biscardi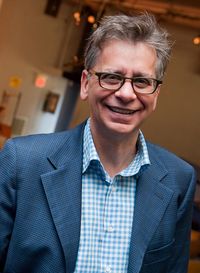 Chester Biscardi's music has been performed throughout Asia, Europe, and North and South America. His catalog includes At the Still Point, for orchestra, Sailors & Dreamers, for voice and chamber ensemble, Tight-Rope, a chamber opera in nine uninterrupted scenes, Trasumanar, for twelve percussionists and piano, and other works for piano, voice, chorus, and chamber ensembles. Biscardi has also composed incidental music for theater, dance, and television. Recordings appear on the Albany, Bridge, CRI (New World Records), and New Albion labels, among others, including a Naxos American Classics release entitled Chester Biscardi: In Time's Unfolding. Biscardi is a recipient of the Rome Prize, a Guggenheim Fellowship, an Academy Award in Music from the American Academy and Institute of Arts and Letters, and a commission from the Koussevitzky Music Foundation in the Library of Congress, among numerous other awards and fellowships.

View all compositions by Chester Biscardi
Listen to "Nel Giardinetto Della Villa"