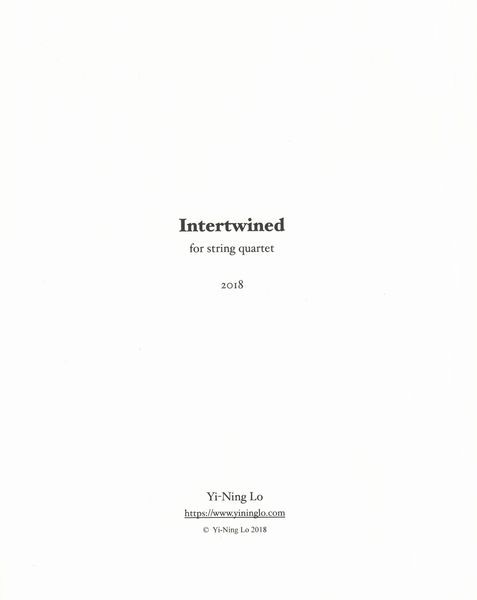 A quartet in one movement. With brief program and performance notes. Each of the four players navigates through entangled lines. Of advanced difficulty.

1 score (16 p.) + parts - download (10, 2x8, 7 p.); 28 cm.

Language: English

Audio sample:

Intertwined : For String Quartet (2018) [Download].
Usually available within 48 hours.