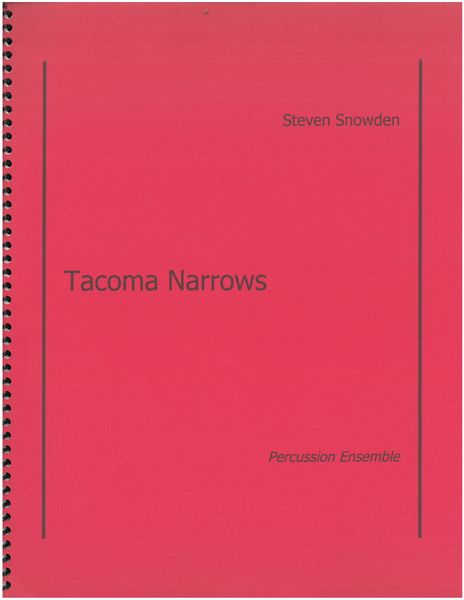 Contents: I. Morbid Curiosity -- II. 42 mph -- III. Engulfed. With performance notes. Commissioned by the Truman State University Percussion Ensemble. Scored for six percussionists. The music was inspired by the collapse of the Tacoma Narrows suspension bridge in 1940. Duration ca. 12 minutes. This edition includes a large score, a study score, and a complete set of parts.

2 scores (2x22 p.) + 6 parts (8, 7, 6, 3x5 p.); 36 cm.
Spiral

Language: English


Tacoma Narrows : For Percussion Ensemble.
Usually ships in 2 to 3 weeks.