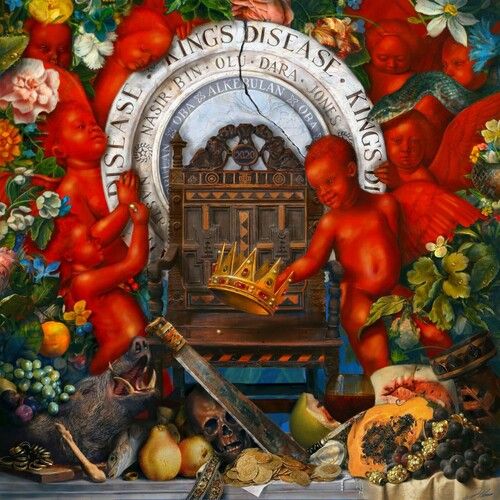 Contents: King's Disease -- Blue Benz -- Car #85 (Featuring Charlie Wilson) -- Ultra Black (Featuring Hit-Boy) -- 27 Summers -- Replace Me (Featuring Big Sean and Don Toliver) -- Til the War Is Won (Featuring Lil Durk) -- All Bad (Featuring Anderson Paak) -- The Definition (Featuring Brucie B) -- Full Circle (Featuring the Firm) -- 10 Points -- The Cure -- Spicy (Bonus Track) (Featuring Fivio Foreign and Asap Ferg).

1 sound disc

Edition Number: MSAL 213543-2
Publisher Number: 213543
Distributor Number: MSAL213543
UPC: 842812135439


King's Disease [Explicit Content].
This product is permanently out of print and listed here for your information only.