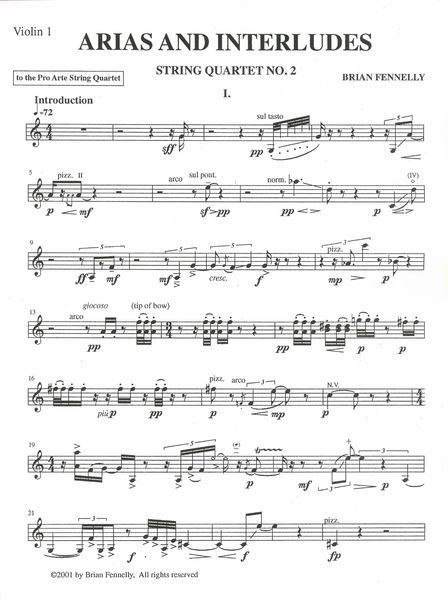 In two movements. For the Serge Koussevitsky Music Foundation in the Library of Congress, and dedicated to the memory of Serge and Natalie Koussevitsky. Dedicated to the Pro Arte Quartet. Each movement consists of several arias and interludes. Of advanced difficulty. Duration ca. 21 minutes.

1 set of parts - download (22, 20, 2x19 p.); 31 cm.



Arias and Interludes : String Quartet No. 2 (2001) [Download].
Usually available within 48 hours.