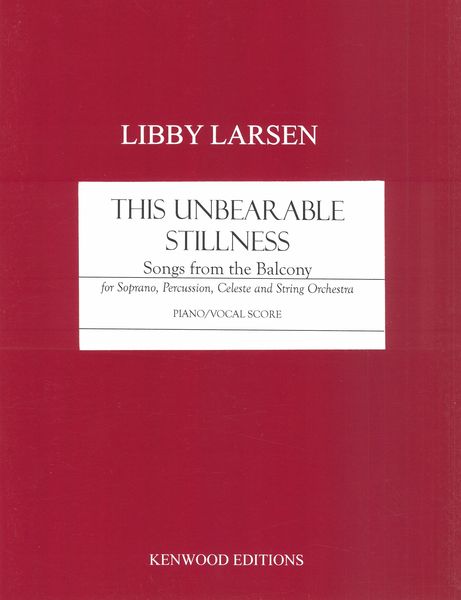 Contents: I. The Rain -- II. Time Spirals -- III. The Rush of Rain -- IV. This Unbearable Stillness. With program and biographical notes. Commissioned by Myrna Seiken Root for the College of Arts and Sciences at Syracuse University. Premiered by Eileen Strempel and the Syracuse Symphony Orchestra, October 2008. Poems by Dima Hilal and Sakeena Shaben. Duration ca. 17 minutes. This is a reduction for soprano and piano.

1 vocal score (19 p.); 28 cm.

Language: English


This Unbearable Stillness - Songs From The Balcony : For Soprano, Percussion, Celeste and Strings.
Usually ships in 2 to 3 weeks.