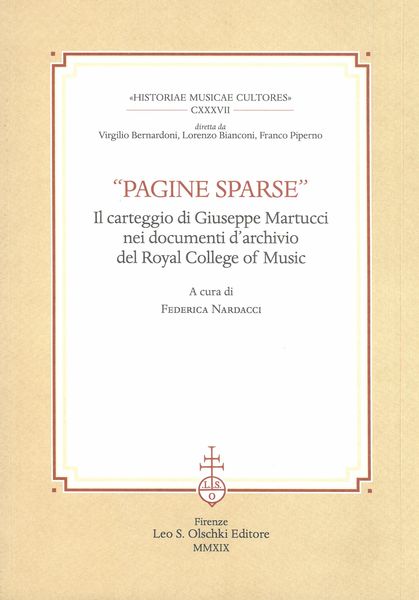 ...Nei Documenti d'Archivio del Royal College of Music. This volume publishes more than 150 letters written by Martucci between 1877 and 1909 held in a collection at the Royal College of Music in London. With a presentation, introduction, personalia, bibliography, and index.

xl, 175 p.; 24 cm.
Paper

Language: Italian
ISBN: 8822266935
ISBN13: 9788822266934


Pagine Sparse : Il Carteggio Di Giuseppe Martucci / edited by Federica Nardacci.
Usually ships in 4 to 6 weeks.