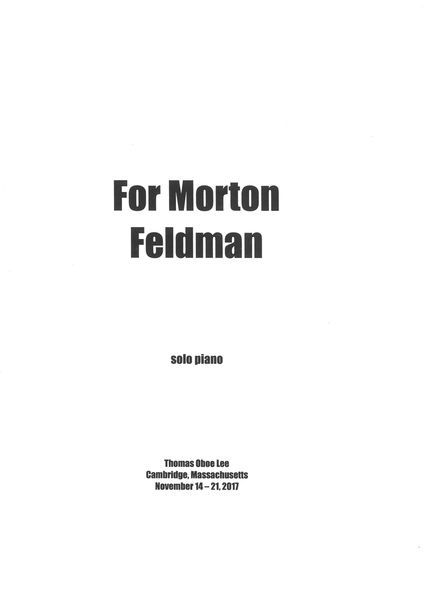 In one movement. With program notes. The music was inspired by the work of Feldman, and was composed using chance methods. Duration ca. 20 minutes.

1 score - download (18 p.); 31 cm.

Language: English

Audio sample:

For Morton Feldman : For Solo Piano [Download].
Usually available within 48 hours.