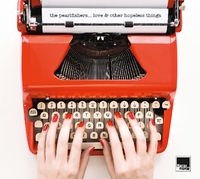 Contents: Love & Other Hopeless Things -- Could Be A Street Could Be A Saint -- You'll Miss Her When She's Gone -- You Can Take Me There -- Once I Lived In London -- One For The Bairns -- A Walk Into The Blue Night -- A Woman On The Verge Of Becoming A Cyclist -- Sometimes It Rains In Glasgow -- I Couldn't Stop The Tide -- Another Sunflower.

1 sound disc

Edition Number: MA 084-2
Publisher Number: 084
Distributor Number: MA084
UPC: 4015698026733


Love and Other Hopeless Things.
Usually ships in 2 to 3 weeks.