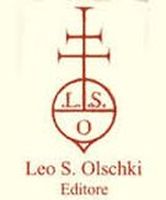 The period covered in this study was one of the most brilliantly productive in the history of Italian opera. Arezzo with its enthusiastic opera audiences performed the new operas as soon as they were published. Many illustrations, some in color, chronology of performances with full casts, bibliography, index

xi, 377 p.; 25 cm.
Paper
ISBN: 8822243552
ISBN13: 9788822243553

Cronache Musicali Del Teatro Petrarca Di Arezzo : Il Primo Cinquantennio (1833-1882).
Usually ships in 4 to 6 weeks.