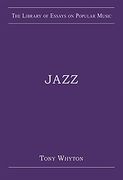 This book gathers twenty-two articles about jazz, all reprinted from their original journal sources. The articles are placed in three categories: History, Canon and the Politics of the Popular -- Representations, People, Repertoire -- Reception, Scenes, Global Perspectives. The articles were first published between 1991 and 2009. With an introduction and index. A few music examples and illustrations.

xxiii, 538 p.; 25 cm.
Cloth
Language: English
ISBN: 0754629511
ISBN13: 9780754629511
UPC: 9780754629511

Jazz / edited by Tony Whyton.
Usually ships in 2 to 3 weeks.