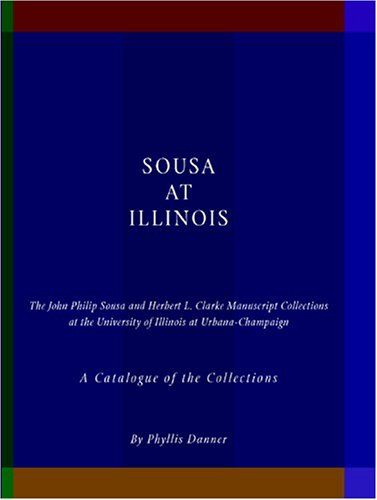 . . . At the University of Illinois at Urbana-Champaign. This book is a catalogue of these two collections. With an introduction, index and nine illustrations.

xxxvii, 179 p.; 28 cm.
Paper

Language: English
ISBN: 0899901158
ISBN13: 9780899901152

Cover shelf worn. Contents new.
Sousa At Illinois : The John Philip Sousa and Herbert L. Clarke Manuscript Collections…
This product is permanently out of print and listed here for your information only.