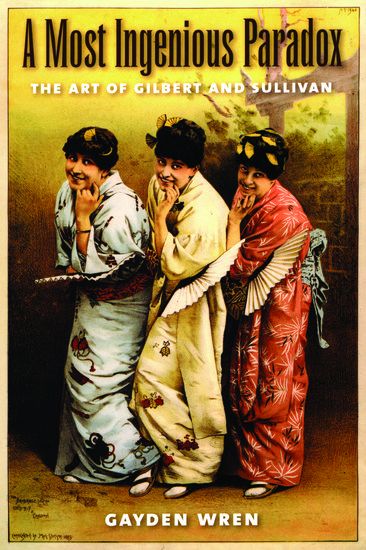 Most books written about Gilbert & Sullivan have focused on the authors rather than the works. With this detailed examination of all fourteen operas, Gayden Wren fills this void. His bold thesis finds the key to the operas' longevity, not in the clever lyrics, witty dialogue, or catchy music, but in their timeless themes, which speak to audiences as powerfully now as they did the first time the operas were performed. This volume is essential reading for any devotee of these enchanting works, or indeed for anyone who loves musical theater.

416 pg. | 21 halftones, 22 music examples, 1 line illus.; 24 cm.
Paper

Language: English
ISBN: 0195301722
ISBN13: 9780195301724


Most Ingenious Paradox : The Art Of Gilbert and Sullivan.
Usually ships in 2 to 3 weeks.