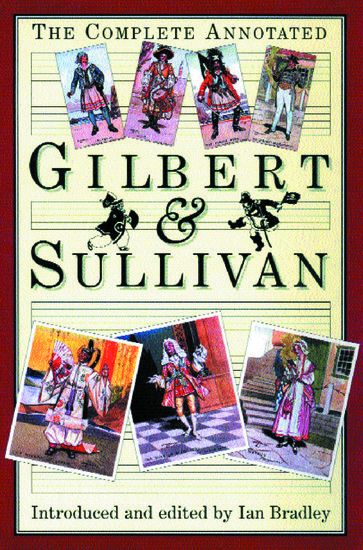 The Complete Annotated Gilbert & Sullivan provides the complete text of all thirteen of the Savoy operas still being performed, including H.M.S. Pinafore, The Pirates of Penzance, and The Mikado. Each work is thoroughly annotated, with the text, including stage directions, given on the right-hand page, and the notes on the left. The annotations cover everything from the identity of real-life people mentioned in the opera, to clear explanations of obscure words and phrases and other literary references, to comments from first-night critics, and much more.

1214 pg.; 24 cm.
Paper

Language: English
ISBN: 0198167105
ISBN13: 9780198167105


Complete Annotated Gilbert & Sullivan / Introduced and edited by Ian Bradley.
Usually ships in 2 to 3 weeks.