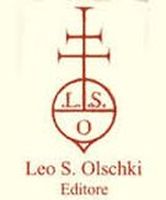 Vespa was a late 16th century Italian composer of some reputation during his life. This volume presents a modern edition of his complete first book of madrigals, as well as extensive biographical and critical information. With facsimile plates.

x, 362 p.; 24 cm.
Paper
Language: Italian
ISBN: 8822254090
ISBN13: 9788822254092

Primo Libro De Madrigali A Cinque Voci Di Geronimo Vespa Da Napoli (Venezia 1570).
Usually ships in 4 to 6 weeks.